Re-manufactured Pumps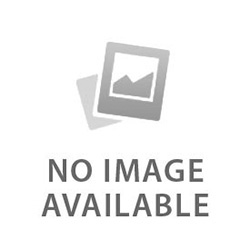 Send Enquiry
We believe that once you invest in Screw Pumps, you have invested in an asset which you would just not like to get rid. In order to ensure that your pumps are running up to your desired performance level, same or near to the same efficiency as on day 1, with an upgrade and without any maintenance, we have initiated the Screw Pump Manufacturing Program.
We are true re-manufacturers rather than simple repair or rebuilding shop.
Our quality management system is certified to the ISO 9001:2008 standard which ensures our customers receive consistent, good quality products, and that we continually improve our systems. We guarantee that the customer gets 100% value for its money under this program.
Take a look at our thorough re-manufacture process below to see the level of detail we devote to each and every pump received by us.
De-Commissioning: We assist you in decommissioning the pump at your site and make all necessary arrangement for the safe removal and transportation from your site and safe receipt of the same at our works.
Disassembly: All the parts are completely removed from the pump. The bare castings, rotors, shafts, and covers get an initial visual inspection and sent for cleaning and processing. All the elastomeric parts are discarded.
Cleaning: All the components are degreased & cleaned to meet original manufactured appearance. The process used in environmentally safe and does not use chemicals that are harmful to the environment.
Budgeting & Estimations: After this, QC check, detailed drawing, and replacement components are determined. BOM is prepared with justification. Fair & final budgeting and estimation sheet is presented to the customer for their approval. A detailed analysis report can be prepared for the amount of wear taken place with a possible cause and reason. Further, a detailed timeline is bar – charted for the completion of your pump.
Machining, Welding, Coating & Fabrication Technology Use: Based on the analysis report & your approval, replacement parts are manufactured, worn out parts are re-coated or metal sprayed, wear plates are grinded to adjust the close clearances and welding/fabrication technology is used on as need basis.
Sub Assembly: All the components than undergo QC, Hydro Testing and prepared for the assembly line. All parts tolerances are checked.
Assembly: Directly from sub-assembly/Quality Control, the pumps are ready for assembly. Pumps get assembled. Torque specifications, tolerances, and clearances pertaining to each assembly are checked.
Quality Control & Testing: Assembled pumps are tested and actual performance test report is prepared. After the QC approval from our team, we share the reports with you / end users and get the final approval.
Shipping: Once approved, they are painted to look fresh and new, carefully packed and then along with all appropriate paper work, dispatched to the customer.
Re-Commissioning & Support then forms the part our culture. And we assure 100% support in recommissioning as well as troubleshooting the site problems and supporting you for your future spares requirements & upgrades.